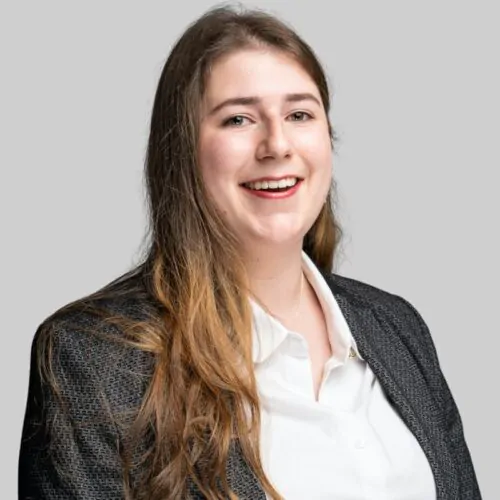 Our expert SBEM Calculations team, led by Harriet, are here to help.
SBEM Calculations have been defined by the Building Regulations as a method of showing compliance with Part L: Conservation of Fuel & Power, of Building Regulations for non-dwellings, otherwise known as commercial property. The calculations seek to demonstrate that the actual building concerned performs better than a notional building, in terms of efficiency, that conforms to the current standards set by the Building Regulations.
The notional building is the same shape and orientation as the actual building and the activities performed within each individual zone are also identical. The only things that differ are the percentage glazing used within the calculations and the mechanical and electrical installations such as heating, cooling, ventilation, hot water generation and lighting.
The notional building will produce a Target Emission Rate (TER) in KgCO2/m² per annum. As this suggests, this is a target which the actual building must not exceed in order to demonstrate compliance with Part L of the Building Regulations. The actual building will produce a Building Emission Rate (BER), if BER ≤ TER then the building concerned complies with regulations. There are a few other requirements in order to satisfy Building Regulations, such as limiting u-value standards in W/m².K  for all external elements, efficiency of heat sources, power consumed through mechanical ventilation, lighting and air tightness of the building.
Producing a building which merely complies to minimum standards will almost certainly not be enough to give a successful outcome of any SBEM calculation. Building Regulations 2010 have sought to vastly improve energy performance of new buildings and minimum standards must be largely improved upon to achieve a positive outcome. Whether it is improved u-values, air tightness or lighting efficiency that are implemented, a situation of 'robbing Peter to pay Paul' is often the situation which we see at BSE 3D on a regular basis.
On many occasions, buildings will not pass without the introduction of renewable energy such as Photovoltaics, Air or Ground Source Heat Pumps, Solar Thermal or Combined Heat and Power (CHP) Plant. All of these can be modelled into the calculation tool to identify the most appropriate solution for a given site and client.
BSE 3D have a wealth of experience in achieving compliance for a whole manner of different building types from schools and hospitals to high rise office blocks, datacentres and large hotel developments, to flagship industrial facilities. Whatever the scheme, we will find a solution. BSE 3D have engineered bespoke systems to allow buildings to recover heat energy from other processes and have successfully integrated these designs into hotels, hospitals, casinos and manufacturing buildings.
Huge thanks and congratulations to BSE 3D on completing your recent cycle challenge. Most of you have been back already, and I hope you are starting to get over your jetlag and getting back to normality. It's always a bit difficult settling into the swing of real life! I have had a report about the challenge from the local crew, whom spoke extremely highly of you all while on the challenge, so well done – you've also all done a phenomenal job raising funds for such a worthwhile cause!!!
Operations Manager, Charity Challenge
We have been delighted with the performance of BSE 3D. They were able to take our requirements, develop our brief and prepare a design all within a tight timeframe. They then tendered and managed the entire build process to budget. I would not hesitate to recommend them.
Facilities Manager, Holiday Inn Express
Our company employ many consultants, to develop design specifications and act as Lead Designer. Over the last two years we have worked together on a new data centre design. On a project of this size there are always areas to be developed and I was particularly pleased with BSE 3D's response to any issues that arose by providing solution options and making sure the results matched our requirements. BSE 3D produced the Test Specification document used to test the full infrastructure and during the busy commissioning and test phase they were in attendance to witness and sign-off the test documents which confirm the test results fully meet the design standards and test specification.
Senior Programme Manager, Colt Data Centres
QData QFZ LLC hired the services of BSE3D for the MEP Design, Consultation and Supervision works of two Data Centers at the Qatar Free Zones of located in Ras Bu Fontas (capacity of 6MW) and Um Al Haul (capacity of 4MW), both of which were customized to the End ?User's requirements and were successfully delivered. In addition to this, both Data Centers applied for Uptime Institute Tier III Certifications for Design, Construction and Operation in which BSE3D was also involved.
Both projects were well designed, executed and delivered within the agreed time-frame despite many challenges locally and internationally. BSE3D were a key figure in assisting and supporting us as a client to overcome all obstacles, leading to the success of both projects. Their performance and technical support were critical.
We would recommend BSE3D for future projects, given their commitment and their expertise in dealing with regulations within Qatar and the GCC region in general.
QData / Doha Venture Capital LLC
We at Colt have worked with BSE3D many times over the years and have always had a brilliant experience with them. The BSE3D team always go above and beyond to ensure designs and projects run smoothly.
In particular as an example; their assistance over the last 3 years on a complicated Generator and switchboard sequencing project has been brilliant. This project was a challenge due to the Data Centre being fully populated and live with customer loads but key switchboard and generator works needed to be completed seamlessly. They created the in depth design brief which was of a very high standard that allowed the project to be completed smoothly with no issues whatsoever.
They are a great team to work with and all members of the team have a very high level of technical knowledge and all work to a very high standard too.
Colt Data Centre Services
BSE3D have been an unbelievable find for Quantum Switch their contribution to our growth and success in expanding market places coupled with their diligent well experienced certified Data Centre professional engineers has made this possible. What we value most about our relationship is the personal service and technical knowledge available when required. We would have no hesitation in recommending BSE3D Limited for any type of Data Centre projects as long as it's not in competition.
Quantum Switch
BSE3D were recommended to us by the former head of project management at Mace to advise us in relation to a number of areas relating to the Great Northern Hotel's mechanical & electrical systems. Over a period of almost two years, BSE3D have helped us enormously through a combination of their vast technical knowledge and their ability to diplomatically drive forward our agenda without fear of upsetting the incumbent teams.
Chairman & Founder, RAM
Talk to Our Expert Team
Our expert team of building services consultants are here to help. If you would like to learn more about the range of services we offer, please get in touch for an informal discussion about your needs and requirements.