BSE3D have in conjunction with Guy Holloway Architects designed a new modern hotel located in the heart of Canterbury, offering 131 bedrooms and supplementary facilities to hotel residents and non-residents alike, including work space, meeting facilities and food & beverage services. The hotel will be an internationally recognised brand and managed by one of the top global hotel management companies in order to ensure its success and capitalise from the many tourists, business travellers and visitors to Canterbury.
This city centre site, whose oldest elements can be traced back to Tudor ages, has a long history of development, culminating with the substantial 1960s rebuild of the hotel. The only remaining historic buildings are the two listed structures fronting St Margarets Street, one being the early C18th timber framed building (currently shored up) and the other being the Georgian building which was substantially rebuilt following extensive wartime damage.
The team have been working with Canterbury Archaeological Trust and specialist Conservation Consultants & Engineers, in order to agree an approved scope for the sympathetic restoration of the existing listed buildings and archaeological excavations we are proposing to undertake.
For more information on our previous projects or to speak to a member of our team contact us today.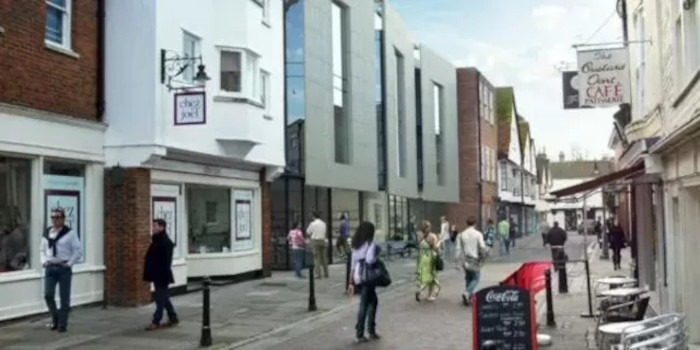 Talk to Our Expert Team
Our expert team of building services consultants are here to help. If you would like to learn more about the range of services we offer, please get in touch for an informal discussion about your needs and requirements.