BSE 3D provides a dynamic team of expert building and engineering consultants, offering comprehensive building services to our clients in London. We provide an extensive list of building services, from mechanical and electrical engineering consultants to
expert witness reports
 and 
building information modelling
.
Our Services
---
---
---
Contact our London head office today:
231 Vauxhall Bridge Road, London, SW1V 1EH Tel: 0207 193 7146 Email: mail@BSE3D.com
Opening Hours:
| | |
| --- | --- |
| Monday | 9:00 a.m. – 5:30 p.m. |
| Tuesday | 9:00 a.m. – 5:30 p.m. |
| Wednesday | 9:00 a.m. – 5:30 p.m. |
| Thursday | 9:00 a.m. – 5:30 p.m. |
| Friday | 9:00 a.m. – 5:30 p.m. |
| Saturday | Closed |
| Sunday | Closed |
About Us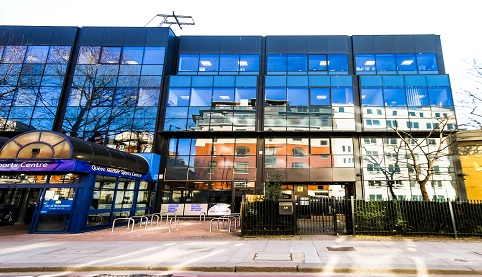 BSE 3D specialise in offering practical and integrated design solutions for a new generation of buildings in London through a combination of high quality engineering design and
energy sustainability
. We are considerate and pro-active consultants who strive to offer the best possible solutions and recognise that the vast majority of our success is based on a strong relationship with
our clients
. Our priority is to deliver best performance, comfort, a lower life cycle cost and practicality through simplicity in operation and maintenance. We have specialist groups on board who are responsible for sustainable design and building physics so that we can assist clients in achieving practical and energy efficient buildings using a cost-effective approach alongside
high quality engineering design
. We will exceed client expectations through innovation and economic, sustainable solutions.We have an extensive history in the provision of our services to numerous sectors based in London, including the following:
Our Services

Buildings play a hugely important role in our everyday lives as we grow up, live and work within them. Everything from our general happiness to our productivity and health is capable of being affected by the quality of the built environment that surrounds us. With
high quality building services
we are capable of bringing any building to life. Better quality buildings ultimately lead to improved life experience and a reduction in environmental impact. BSE 3D provide a wide range of integrated engineering design solutions along with energy and sustainability consultancy services, project management and building physics.
Building Services Engineering
The specialist skills, essential experience and innovative ideas associated with the design of high quality buildings are all fundamental aspects of our single managed entity here at BSE 3D. We base our designs and solutions around sustainability principles for a high quality and co-ordinated service. We have groups of dedicated engineering specialists on board that contribute to high quality building designs. Here's what we cover:
Mechanical Engineering
Electrical Engineering
Public Health
Information Technology
Vertical Transportation
Integrated Controls Systems
Lighting
Energy and Sustainability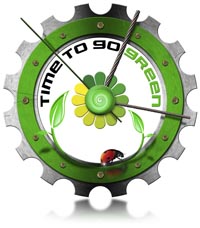 We are fully committed to
energy efficient
, sustainable buildings using cost-effective approaches and the very latest innovative
engineering designs
. Practicality is a top priority of ours and we think ahead of the legislation to help clients achieve the most practical energy efficient and sustainable buildings. Our innovative designers are determined to reduce the impact of buildings on the environment through the reduction of carbon emissions. We offer:
Energy Consultancy Services
Regulatory Compliance Assistance
Sustainability Consultancy Services
Sustainable Energy Solutions
Strategic Advice
Our energy consultants work with our design team to create high performance, low energy buildings and systems and excel in offering passive design and energy efficiency strategies, including a complete and thorough analysis of building envelopes such as solar, thermal and light performance.
Building Information Modelling

Building Information Modelling
allows us to share essential information related to building designs with construction stake holders throughout the entire building lifecycle as well as the construction process. This significantly reduces the chances of miscommunication and translation errors. In addition, we aren't restricted to just 3D modelling capabilities. We are also able to work out cost estimates, organise scheduling, analyse construction simulations and predict quotes with the help of Building Information Modelling technology. Our highly experienced BIM team have worked on many different projects over the last six years, allowing manufacturers, design teams and specialists to view buildings prior to construction.
Facilities Management

We provide essential support to
facilities management
companies and end user clients, covering multi-disciplinary activities and
building services
within the built environment. We analyse how their management is impacting both on people and the workplace. We bring together our energy, engineering and sustainability consultants to offer a highly effective facilities management service that combines activities and resources that are essential to the success of any organisation. Strategic objectives at corporate level often rely on our facilities management services to achieve success, while we can also contribute to a safe and efficient working environment on a day-to-day level for businesses of all sizes.
EPCs
EPCs (
Energy Performance Certificates
) are required by law upon the construction of a building or when it is put up for sale or rent. EPCs provide potential buyers, owners and tenants with a performance rating assessment of the property regarding its energy efficiency and impact on the environment.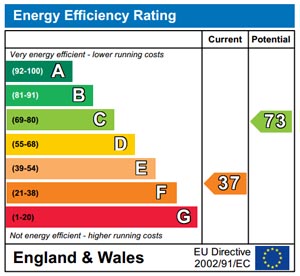 BSE 3D have plenty of experience carrying out EPC assessments on all kinds of buildings and are fully accredited to give your building a standard energy and carbon emission efficiency grade from 'A' to 'G', with 'A' being the most favourable. Our case studies portfolio incorporates a number of major design, engineering and construction
projects
such as:
Contact Us
Contact our London office today on
0207 193 7146
or email us at
mail@BSE3d.com
. Alternatively you can fill out the provided form on our
Contact page
and we will get back to you as soon as possible.