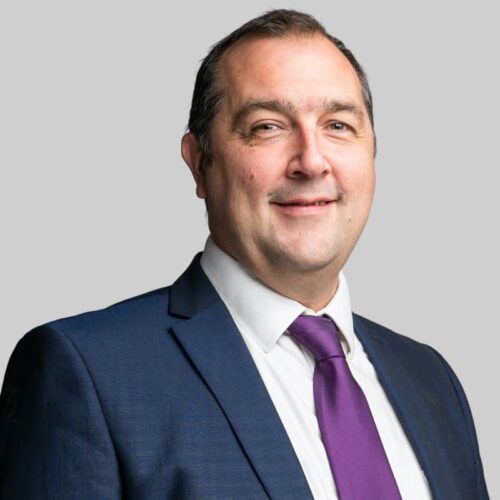 Our expert Education team, led by Carl, are here to help.
We particularly enjoy working for local government to help build schools for the future. The sheer diversity of knowledge required to design all the facilities required for a school means that our engineers can call upon their experience in primary, secondary and higher education projects around the globe. BSE 3D has great understanding of campus planning, building design and operations in this market and understands the concerns and aspirations of education clients – from state and public sector bodies to commercial or private providers and private institutions.
Our engineers have experience ranging from designing naturally ventilated learning resources buildings, to closely controlled data centres for London colleges.
Good Design Enhances Learning Environments
BSE 3D is committed to providing better learning environments for students of all ages through good design. Colin Ashford, Technical Director, was a former employee at the Building Research Establishment and has extensive knowledge and experience of working with government to write performance specifications for new build schools, universities and colleges. Our engineers have experience working with clients across all phases of education building projects: from needs assessment, capital planning, master planning, project management, design and construction, through fit-out and commissioning, to post-occupancy support and facilities management.
Designing Sustainably for Academic Enjoyment
Our specialists are skilled in designing all types of academic facilities, including libraries, laboratories, residential dormitories, lecture theatres and faculty buildings, as well as those that enrich the cultural life of the campus.
BSE 3D appreciates that education facilities occupy a social setting. The firm is well-placed to design a sustainable "campus" and not just stand-alone green buildings. Our engineers have designed systems for heating and ventilation, lighting design and infrastructure. The firm can also provide design and advisory services on the renovation and restoration of heritage buildings.
Student Accommodation
BSE3D have a passion for education and relate our experiences of being STEM ambassadors against the traditional view of education.  The traditional view has been that of a one-way process through which an educator stands before a class to disseminate information for the students to absorb. The next step would then be for the students to undertake related assignments, usually individually, on the various topics they've been absorbing.
Classroom teaching traditionally involved the first and second 'remembering' and 'understanding' components, while students would be tasked to independently work on the more complex 'application', 'analysis' and 'evaluation', typically through projects and assignments. Creating original work — arguably the pinnacle of academic achievement — had become widely associated with postgraduate study, and oftentimes viewed as a requisite to earn a degree such as a doctorate.
BSE3D views on education have evolved to incorporate a more dynamic process offering students a more interactive learning experience.  We support Architects to help make spaces for conducive to learning and so that the environment helps maximise performance and doesn't leave you feeling fatigued.  Similarly, 'active learning' pedagogies encourage participation, thinking and analysis. Instead of listening passively, students gather data, apply concepts, hold discussions and explore solutions to problems. Studies suggest that increased engagement makes for more effective learning and higher levels of achievement.
BSE3D were recommended to us by the former head of project management at Mace to advise us in relation to a number of areas relating to the Great Northern Hotel's mechanical & electrical systems. Over a period of almost two years, BSE3D have helped us enormously through a combination of their vast technical knowledge and their ability to diplomatically drive forward our agenda without fear of upsetting the incumbent teams.
Chairman & Founder, RAM
Huge thanks and congratulations to BSE 3D on completing your recent cycle challenge. Most of you have been back already, and I hope you are starting to get over your jetlag and getting back to normality. It's always a bit difficult settling into the swing of real life! I have had a report about the challenge from the local crew, whom spoke extremely highly of you all while on the challenge, so well done – you've also all done a phenomenal job raising funds for such a worthwhile cause!!!
Operations Manager, Charity Challenge
We have been delighted with the performance of BSE 3D. They were able to take our requirements, develop our brief and prepare a design all within a tight timeframe. They then tendered and managed the entire build process to budget. I would not hesitate to recommend them.
Facilities Manager, Holiday Inn Express
Our company employ many consultants, to develop design specifications and act as Lead Designer. Over the last two years we have worked together on a new data centre design. On a project of this size there are always areas to be developed and I was particularly pleased with BSE 3D's response to any issues that arose by providing solution options and making sure the results matched our requirements. BSE 3D produced the Test Specification document used to test the full infrastructure and during the busy commissioning and test phase they were in attendance to witness and sign-off the test documents which confirm the test results fully meet the design standards and test specification.
Senior Programme Manager, Colt Data Centres
QData QFZ LLC hired the services of BSE3D for the MEP Design, Consultation and Supervision works of two Data Centers at the Qatar Free Zones of located in Ras Bu Fontas (capacity of 6MW) and Um Al Haul (capacity of 4MW), both of which were customized to the End ?User's requirements and were successfully delivered. In addition to this, both Data Centers applied for Uptime Institute Tier III Certifications for Design, Construction and Operation in which BSE3D was also involved.
Both projects were well designed, executed and delivered within the agreed time-frame despite many challenges locally and internationally. BSE3D were a key figure in assisting and supporting us as a client to overcome all obstacles, leading to the success of both projects. Their performance and technical support were critical.
We would recommend BSE3D for future projects, given their commitment and their expertise in dealing with regulations within Qatar and the GCC region in general.
QData / Doha Venture Capital LLC
We at Colt have worked with BSE3D many times over the years and have always had a brilliant experience with them. The BSE3D team always go above and beyond to ensure designs and projects run smoothly.
In particular as an example; their assistance over the last 3 years on a complicated Generator and switchboard sequencing project has been brilliant. This project was a challenge due to the Data Centre being fully populated and live with customer loads but key switchboard and generator works needed to be completed seamlessly. They created the in depth design brief which was of a very high standard that allowed the project to be completed smoothly with no issues whatsoever.
They are a great team to work with and all members of the team have a very high level of technical knowledge and all work to a very high standard too.
Colt Data Centre Services
BSE3D have been an unbelievable find for Quantum Switch their contribution to our growth and success in expanding market places coupled with their diligent well experienced certified Data Centre professional engineers has made this possible. What we value most about our relationship is the personal service and technical knowledge available when required. We would have no hesitation in recommending BSE3D Limited for any type of Data Centre projects as long as it's not in competition.
Quantum Switch
Talk to Our Expert Team
Our expert team of building services consultants are here to help. If you would like to learn more about the range of services we offer, please get in touch for an informal discussion about your needs and requirements.