Client: Sudaj Limited
BSE 3D have designed systems in various residential buildings ranging from multi occupancy high-rise apartment blocks to Grade II Listed manor houses. We were contacted and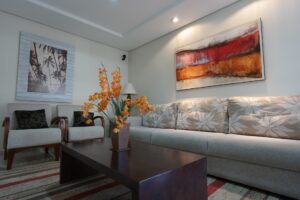 asked to design the building services for 82 Guilford Street and assist the client and design team to transform the property to residential use from the current commercial nurse's accommodation. The Grade II Listed, terraced house was built by James Burton, one of the most influential architects of Georgian London, and had not been intended for residential use.
One of the challenges faced during the design was the integration of the whole dwelling ventilation and heat recovery unit, the provision of comfort cooling within tight heat constraints, and the retention of the period features within the property.
The use of 3D drawing skills allowed us to accurately design the service routes, minimising clashes and coordination issues on site.