Slatters Hotel Topping Out Ceremony
By Karen Womack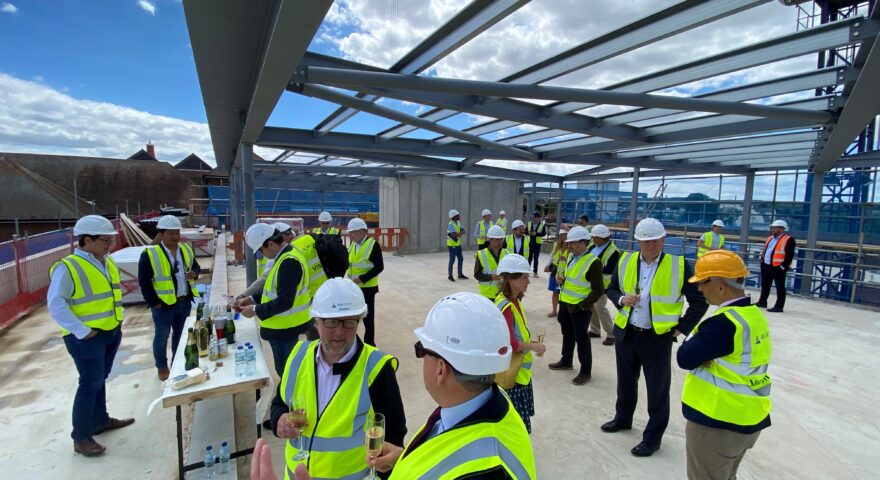 Philip Todd attends topping out ceremony with our collaborative partner, architects Guy Hollaway. The celebration was also attended by local council and business group representatives.
The Topping Out Ceremony, a time-honoured tradition signifying the successful completion of the structural phase of the construction, and typically involves the last beam being placed on the structure.
Slatters Hotel development is run by global chain Hampton and is located in the heart of the historic City of Canterbury. Even though construction was temporarily suspended due to lockdown, the hotel is set for opening in 2021.
For more project information click here
Talk to Our Expert Team
If you would like to learn more about the range of services we offer, please get in touch for an informal discussion about your needs and requirements.