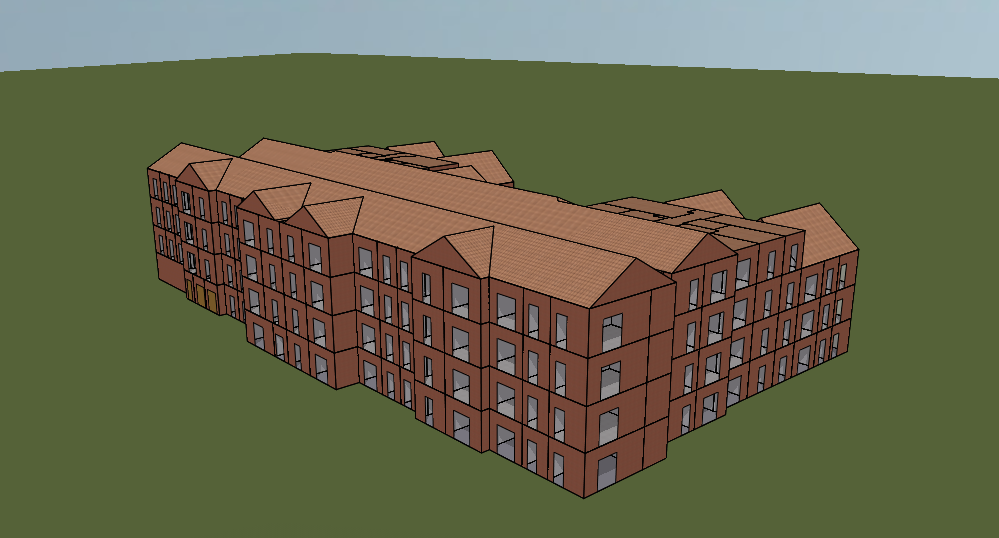 Client: Morgan Ashley
Acting as both the energy and sustainability and building services engineers, BSE 3D are helping to deliver a 75-apartment extra care development in Freshwater, Isle of Wight.
Each dwelling is self contained, with their own heating, ventilation and hot and cold water services. The apartments are all served by the communal fire alarm system, employing a stay put policy.
As an extra care development, communal care facilities are provided. These consist of a salon, communal activity room, GP treatment room, three assisted bathrooms, communal dining room and a kitchen/servery.
Additionally, as an extra care project, a 24-hour call and alarm system is used to ensure the residents can contact the care team at any time. The call system has interfaces in all dwellings, in addition to all communal rooms that are accessible to residents. The onsite care team monitors and responds to the system as required.
Due to the layout of the building and the incoming services required to each dwelling, close communication with the architect and structural engineer was key. Through BIM and collaborative working, suitable riser space was identified that minimised the incoming services distributing through the small ceiling void at ground floor level.