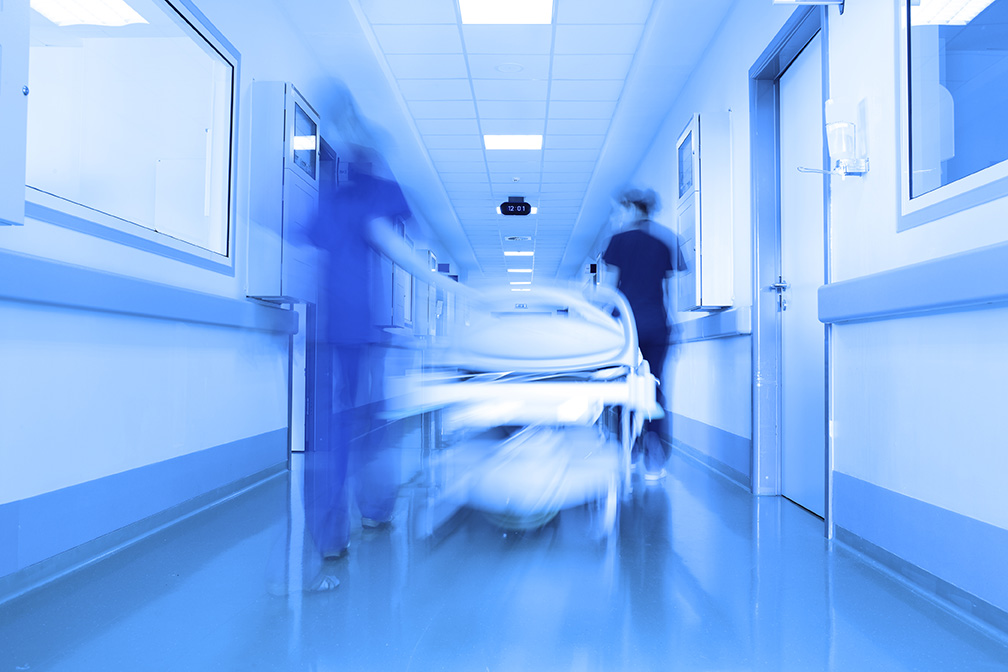 The way we use lighting today has changed immensely from as little as 10 years ago. The introduction of LED lighting and energy efficient light bulbs, using simple practices in design can make lighting more environmentally and user friendly, the healthcare sector is just one of these areas making a difference.
Maintaining a full understanding is one element, working with trusted partners in design can introduce effective and aesthetically pleasing lighting is another.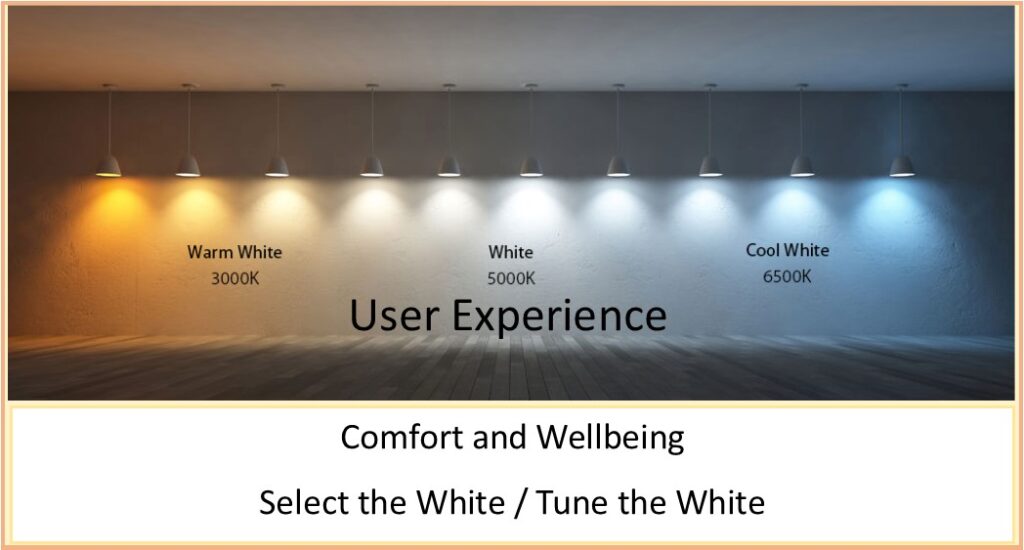 Specialists can help our designers, through Continuing Professional Development, develop their expertise and knowledge by sharing technical nous.
Lighting criteria has been established by different regulatory authorities, and pivotal to produce specifications to our expected high standards. We use specified electrical factors to identify and stipulate where each light is sourced and acceptable for the required function. Many factors are used to ensure these are followed:
The user experience

Who are we lighting for?

Patients/general public
Clinical staff
Environmental services
Facilities Managers

Creating a comfortable and safe environment

The human response to light
Human Centric lighting,
Selecting the correct lumin

The right level of controllability

Easy to use
Be intuitive
Aid energy saving
Easy to maintain/install

Lighting criteria

Lighting standards
Design considerations
Lighting beyond standards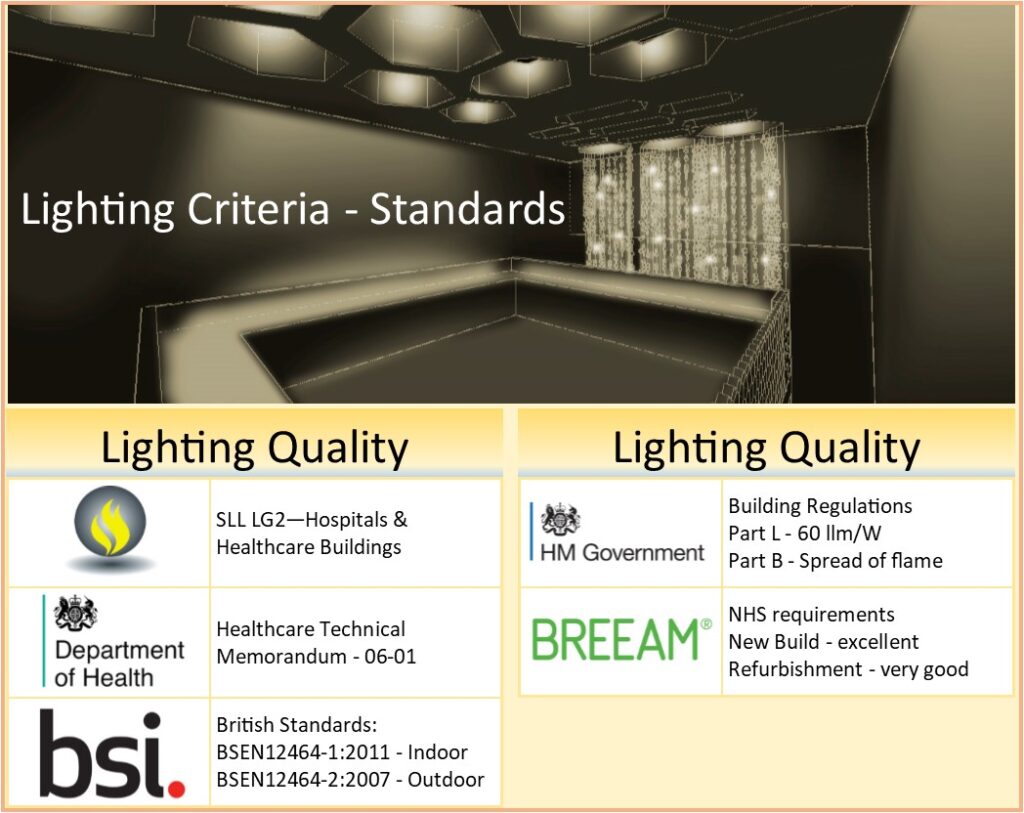 Room integrity and infection control

IP rating
Luminaire construction and materials
Ease of cleaning
Minimising vertical surfaces
Corrosion from cleaning chemicals
Bacterial Ingress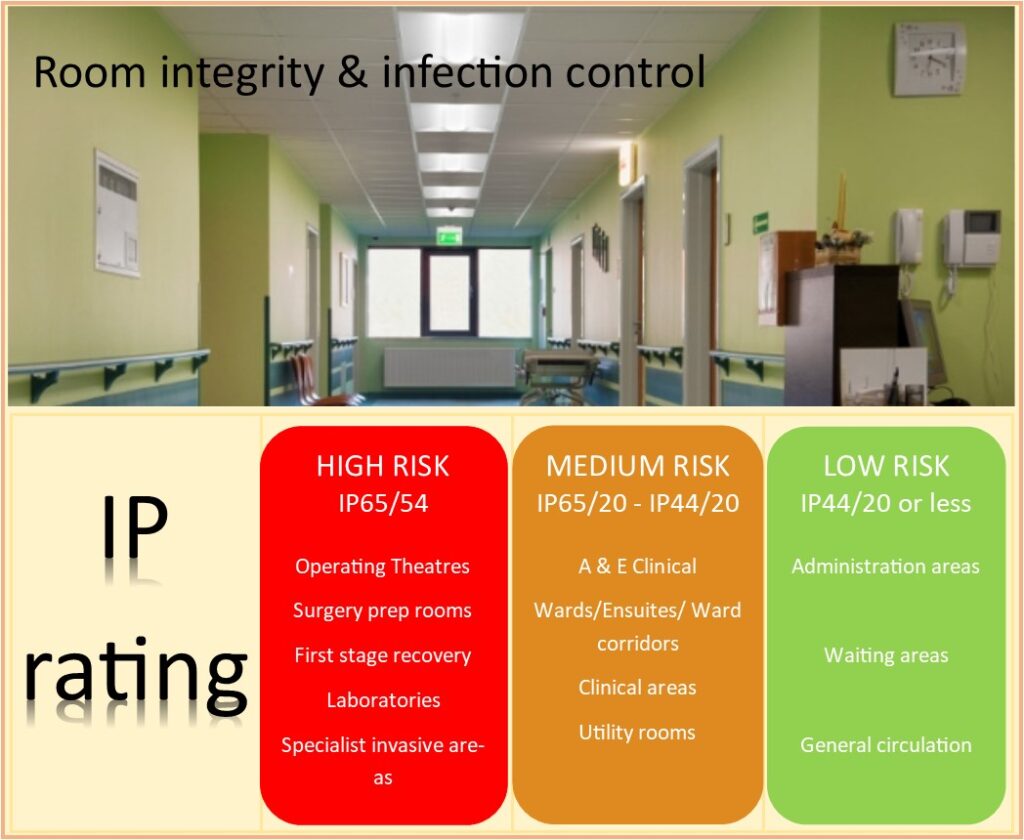 Energy and sustainability

Energy savings
Maintenance
Luminaire specifications
The National Health Service is promoting savings across Trusts and Foundation Trusts to make use of LED lighting across their centres in order to save money, reduce the carbon footprint of the NHS, and provide a better experience for patients, staff, and visitors.
LED lighting is brighter, more efficient, and longer-lasting than conventional lighting improving cost savings in the long term.