The benefits of M&E consultancy
By Karen Womack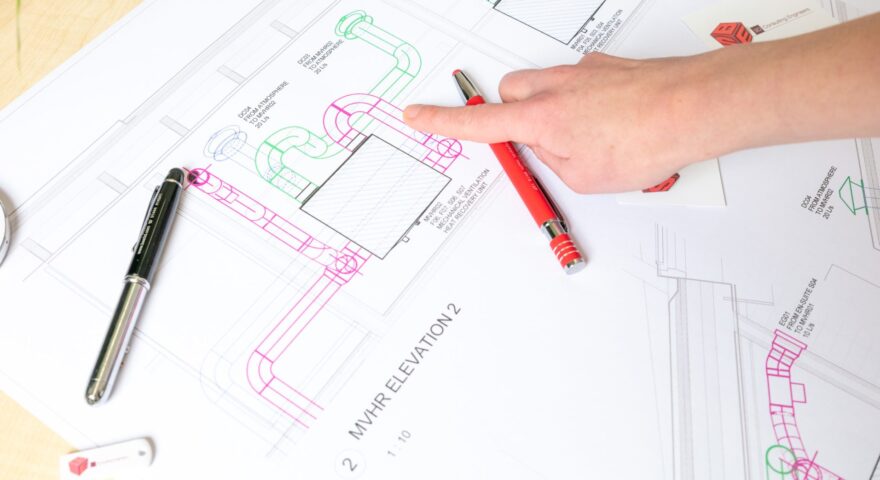 It is only in recent years that the majority of building projects have begun to require M&E consultancy as standard. For some time before, the idea of a specific specialist M&E consultant would have been the exception rather than the rule.
The remit for mechanical and electric engineering in building services and construction might have generally fallen to a more general contractor or consultant dealing with the design of HVAC and other building services systems.
However, in recent years, there have been greater demands from planning departments as well as more complex legislation especially around issues such as energy efficiency. This has led to projects becoming far more technically complicated.
For building projects looking to be cost-efficient and technically accurate, working with M&E consultants has become essential. Here, we take a closer look at some of the benefits.
Saving your project money
You might think that having to bring in M&E consultants would be an additional expense for the project, but actually, in the long run, this could well be a financial benefit. Working with M&E consultants early in the process allows planning to run more smoothly and helps to eliminate costly mistakes and amendments.
No compromises
When M&E work is carried out by a main contractor, it tends to lead to a situation where this work is not prioritised or given the attention it needs. This can lead to a scenario where solutions are being devised much later in the project. This results in time pressures and rushed jobs, as well as compromises being forced on the situation.
With a dedicated M&R consultant, this work is thought about in the early stages and can be carefully planned through.
Energy efficiency
M&E consultants are experts in energy efficiency and sustainability planning. Leaving it to non-specialists will often mean having solutions created that are not specifically designed with these issues in mind, and end up not being fit for purpose. This kind of expertise can help projects stay ahead of environmental legislation.
Get the paperwork in place
Working with M&E specialists means that you have people who understand the legislative needs and how to stay in line with building regulations. M&E consultants can not only help with planning the mechanical and electrical engineering solutions for the project, they can also allow you to focus on getting the important details done.
Getting an Energy Performance Certificate (EPC) is a vital part of this and can be easily done by experienced M&E professionals.
Help everyone understand
Another important service provided by M&E consultants is Building Information Modelling (BIM). This allows all of the stakeholders involved to understand the specific physical issues of the building project.
This can be extremely important, as it allows everyone to understand the needs of the project and avoids confusion and misunderstandings.
If you are interested in working with experienced M&E consultants, the team at BSE 3D has extensive experience operating throughout the sector. Get in contact with our expert team today – we would be happy to help you with your enquiry.
Talk to Our Expert Team
If you would like to learn more about the range of services we offer, please get in touch for an informal discussion about your needs and requirements.