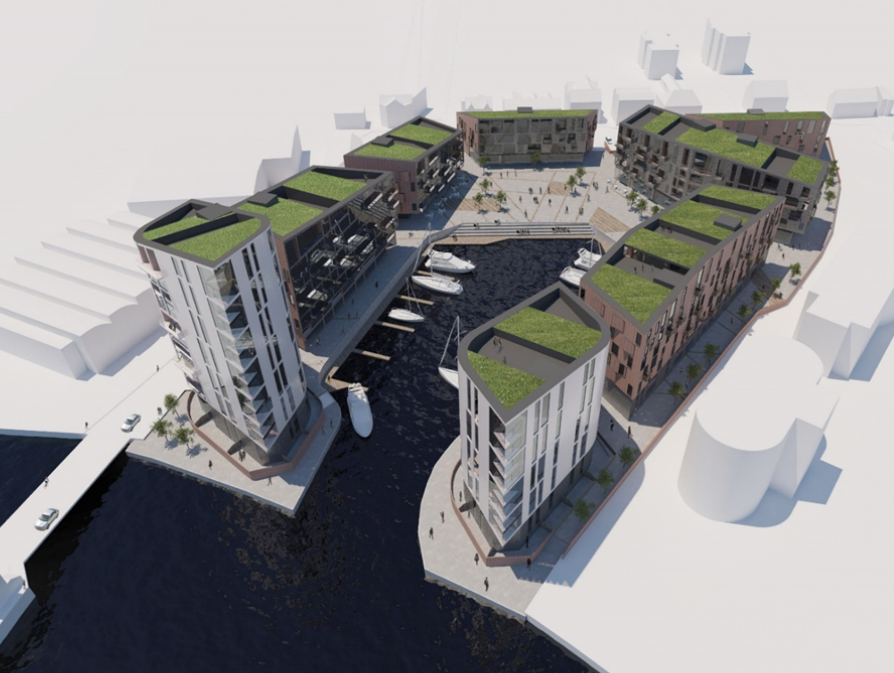 As part of the consultancy design group, BSE3D were instructed to complete an Energy and Sustainability feasibility study and Building Services Engineering design for this mixed-use development within Poole Harbour.
The scheme looked to utilise the sea water for the heat source as part of an open loop water source heat pump, district heating and cooling solution.
Due to it's unique harbour location and year around near constant water temperature, the site was ideal for the deployment of this solution.
Construction across 8 buildings, 13 storeys above ground and 1 below the ground. The features include over 350 domestic dwellings and a variety of commercial units for restaurants, pubs, office and retail stores and marina. The project is already underway with completion due, ending in February 2024.