Mid Sussex Science Week – STEM in Haywards Heath
By Karen Womack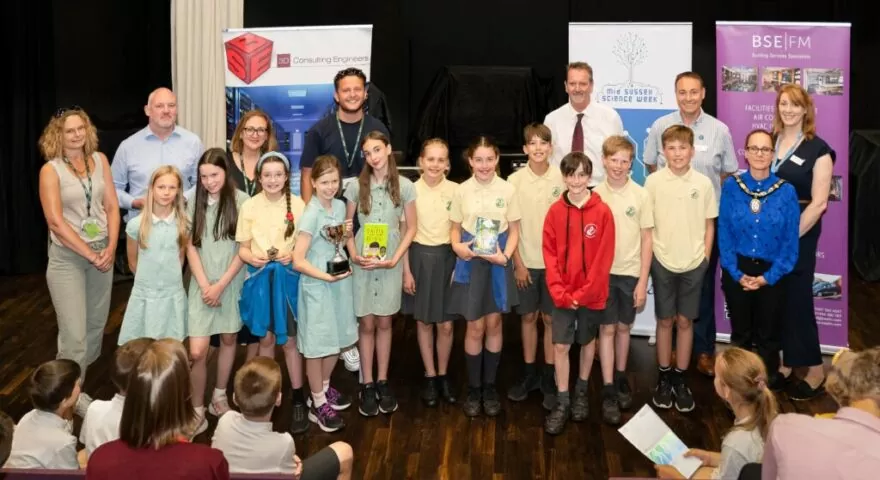 Our final science week for 2023 took place this July where schools from Haywards Heath took part with their partnered STEM Ambassador. We had another beautiful sunny day and thankfully the sports hall and theatre at Haywards Heath College were well ventilated and cool!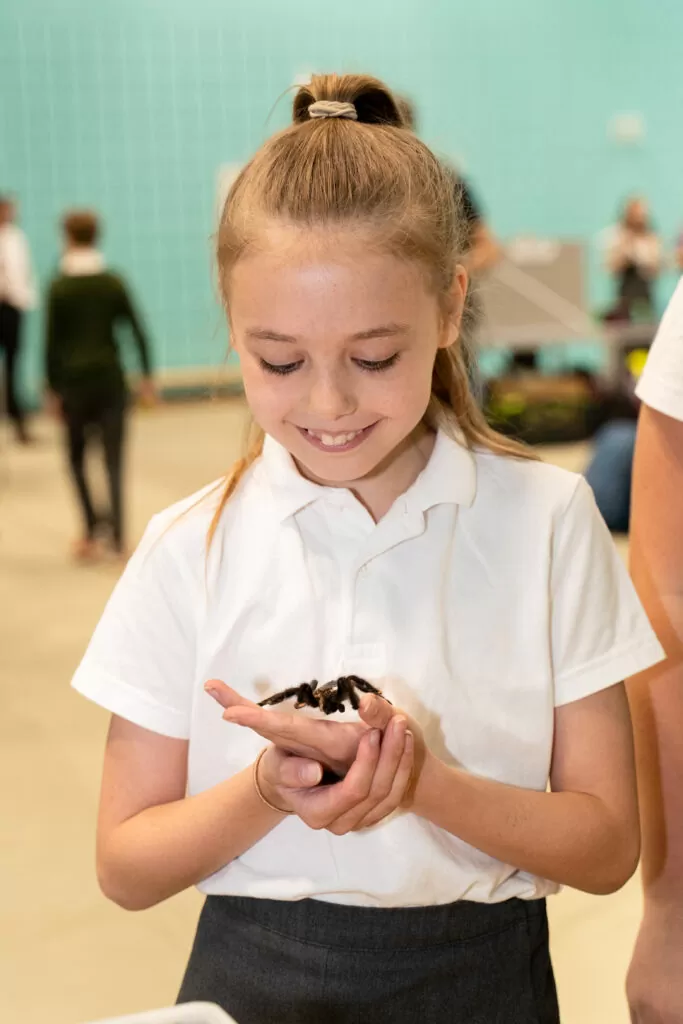 The Chairman of MSSW, Phil Todd, officially opened the event by welcoming our schools, STEM Ambassadors, judges, exhibitors and participating companies. Recognition was given to the support of the STEM Hub, representative on the day Kyla Winter and special guests Mims Davies MP and Haywards Heath Mayor Councillor Stephanie Inglesfield.
Despite the teachers strike, we were delighted that four schools continued their projects and took part with their STEM Ambassadors. Over the morning each school was judged twice for 20 minutes, before collating the scoring ready for the prize giving in the afternoon.
St Wilfrids CofE Primary School who partnered Flowserve learnt about renewable energy and built solar lights.
Warden Park Primary Academy partnered with Mitsubishi Electric made models of rooms that were powered by solar power.
Lindfield Primary Academy partnered with Caffyns looked at how cars are powered and made their own models and tested their designs.
Harlands Primary School partnered with KLA Architects to learn about forces and chain reactions to make their own rube Goldberg machines.
During the morning we were once again very lucky to have companies exhibit products within their specialist field, each involving an activity the children could get hands on experience with. Ardingly College brought their famous Solar Car – the only road legal solar car in the UK, Broadcast Bionics had their fault finding radio and radio station setup so children could lean how to be a radio presenter, BSE3D had the children making their own LED torches and learning how to Morse code, the education department from Wakehurst Millennium Seed Bank brought in some see samples and showed the many ways for seed dispersal, Artemis Marketing looked at how to build your own website, The British Tarantula Society had live exhibits including tarantulas and colonies of families…as well as previously shed skins! At the Gatwick Airport exhibit you were given the chance to change a landing light under timed conditions…this turned out to be very competitive, Haywards Heath Caffyns brought along their write-on Buzz camper…what child wouldn't say no to writing on a car! And we also had a team of Haywards Heath College students helping to make a giant tetrahedron out of wooden dowels and rubber bands.
Once everyone had a well earned lunch, we moved to the college's theatre for the prize giving followed by the science show provided by Ian Dunne of Do Science
Prizes were awarded by Councillor Stephanie Inglesfield Mayor of Haywards Heath Town Council. The winning schools received books kindly donated by STEM Hub from Canterbury Christ Church University who also produced all the certificates for the event.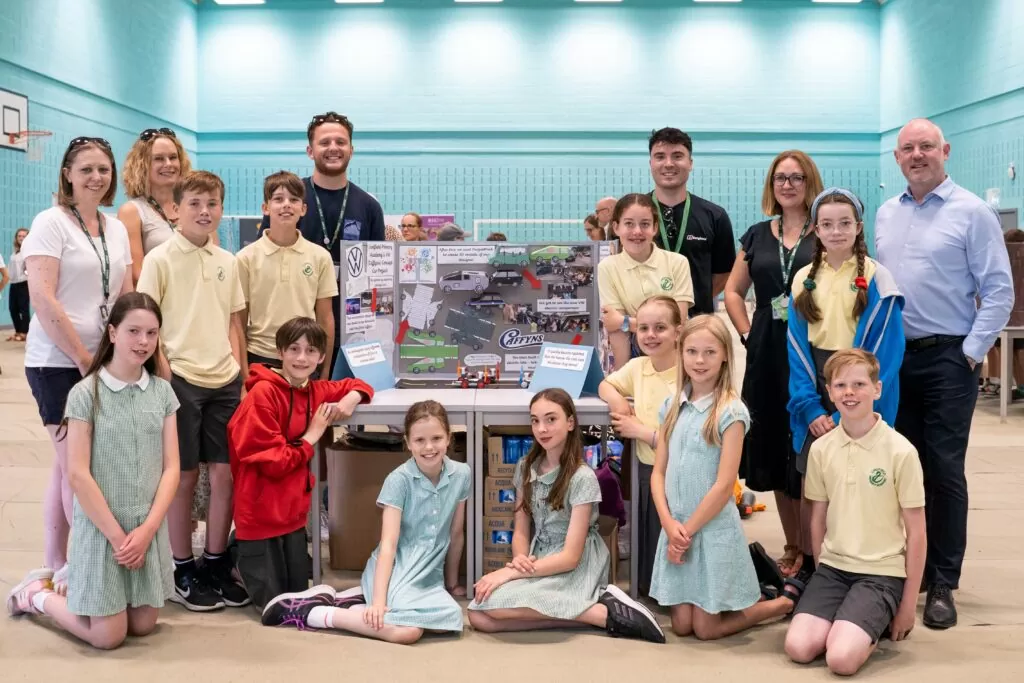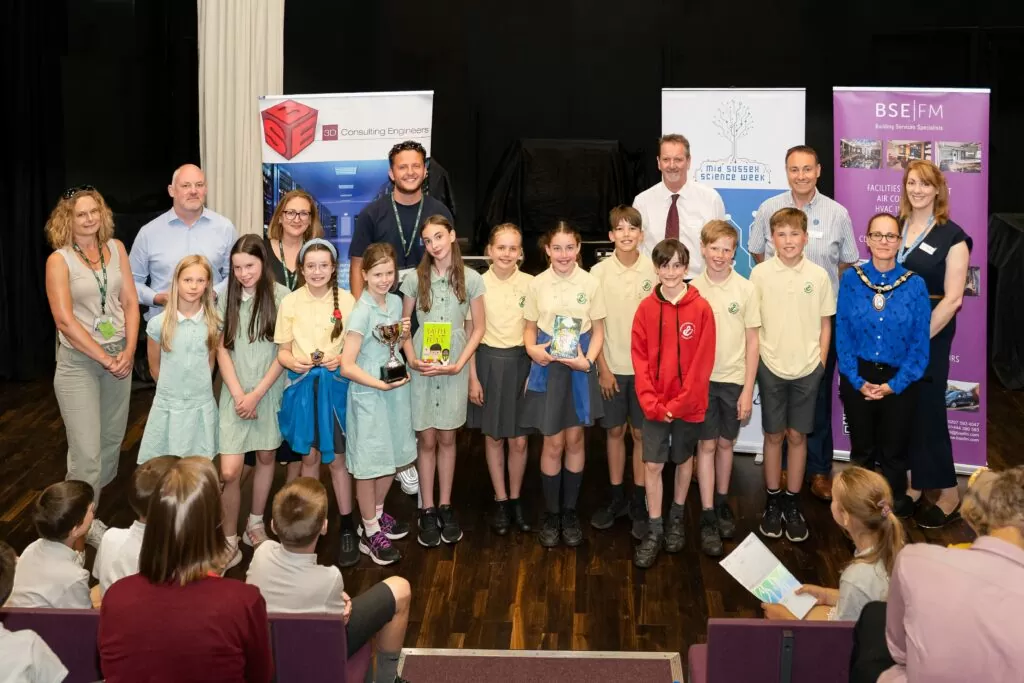 Winners were Lindfield Primary Academy, are pictured here with their STEM Ambassador Paul Searle of Caffyns, Phil Todd Chair of MSSW and MD of BSE3D, Richard Cox of BHBPA, Mayor Stephanie Inglesfield and Kyla Winter of STEM Hub.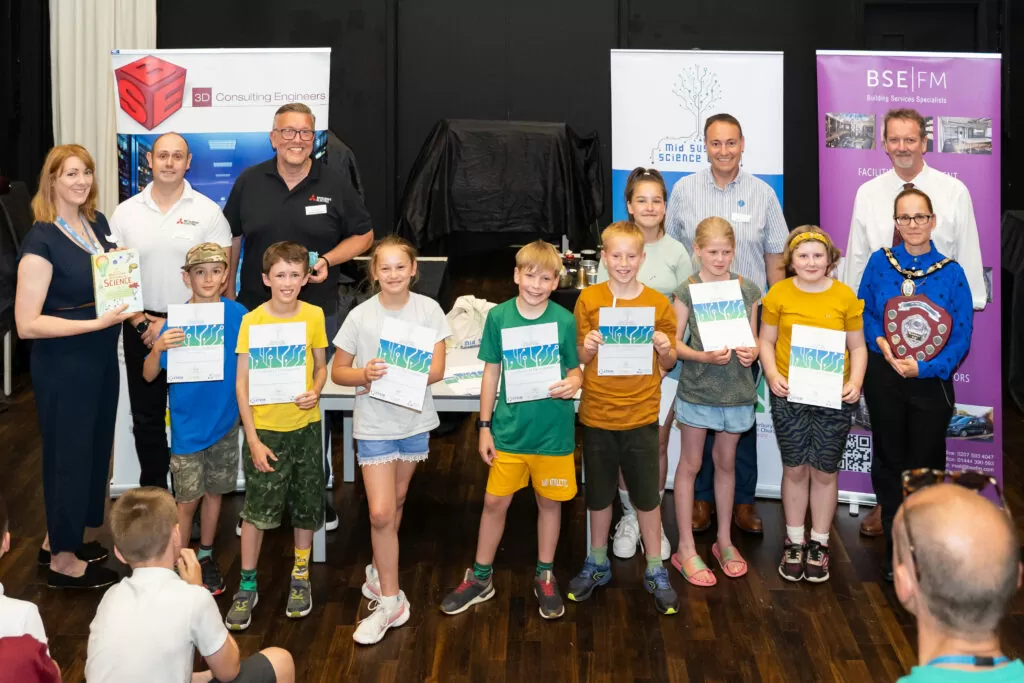 Runners Up were Warden Park Primary who were supported by their STEM Ambassadors from Mitsubishi Electric.
To try and get as many students inspired by STEM as we can – we encourage the whole year group to get involved in the school activity with their STEM ambassador. A small group are invited to the morning to show their project and participate in the activities and more students are invited to see the science show in the afternoon. Each child in the year group is given a cotton tote goody bag filled with items kindly donated by our sponsoring companies to remember the day by.
We would like to thank all our sponsors, STEM Ambassadors, exhibitors and judges and students from Haywards Heath College as well as the college for the venue. Each and everyone of you make this day so special, we couldn't do it without you!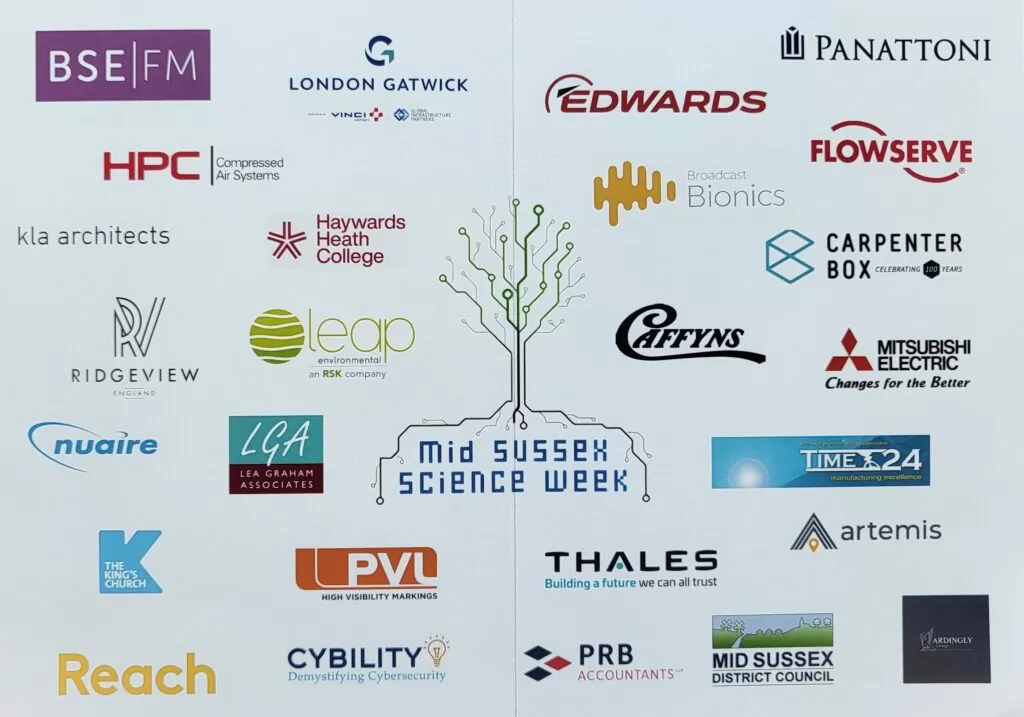 We're now taking a break for the summer and will be back with a bigger and better MSSW 2024!
Images © Alex Rickard Photography
Talk to Our Expert Team
If you would like to learn more about the range of services we offer, please get in touch for an informal discussion about your needs and requirements.