Chancery Lane Site Progress
By Harriet Morphew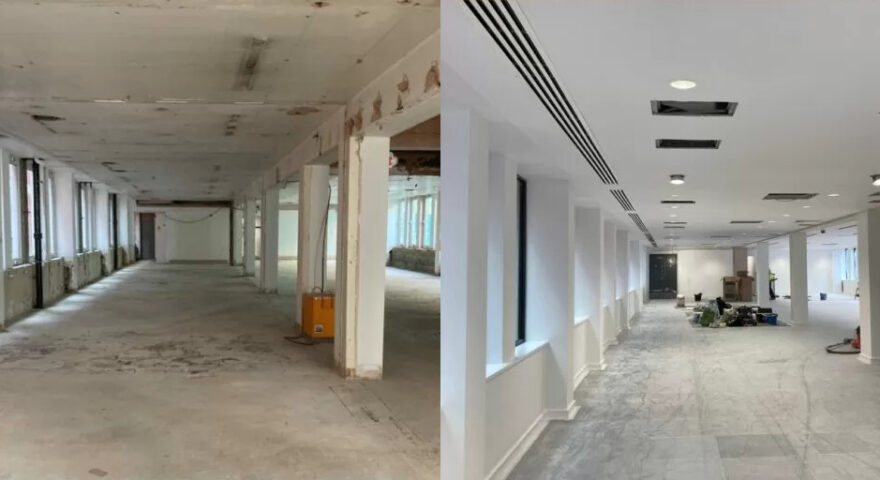 What a difference a year makes! The images below show the on site progress of this Chancery Lane office. The first shows the office last year after strip out. The second shows the Cat A fit out office floor as we near this month's practical completion and handover.
The office has gone from natural ventilation with floor standing fan coils, to full MVHR with ceiling recessed fan coil units all fully coordinated with the containment and recessed luminaires within a minimal ceiling void.
As is often the case when working within existing buildings, every week on this project has brought a new challenge as the job progressed. However, with good communication, coordination and teamwork across the whole project team, every challenge had a solution swiftly identified and implemented.
Learn more about HVAC services we offer here.
Talk to Our Expert Team
If you would like to learn more about the range of services we offer, please get in touch for an informal discussion about your needs and requirements.